A performing trio who released CDs of their improvisations in the early years of this millenium. Instruments played live include drum machine, sampler, bass guitar, CDs, turntables, and fx units.
Their albums are largely available on their Bandcamp page now. Being a trio playing live, the music is often on the active side for ambient music, but they work a lot with looping techniques, echoes and electronics, which could all appeal. Their last album, Baby Planet Nuclei (2006), is all about variations on an idea where "the audio signals from the group are passed thru a series of delay and panning effects, creating a homogenous, sweeping drone of regenerated sound that becomes the foundation for the piece".
Audible 3 included Paul Winstanley, who also has an entry in this directory as a member of Dial.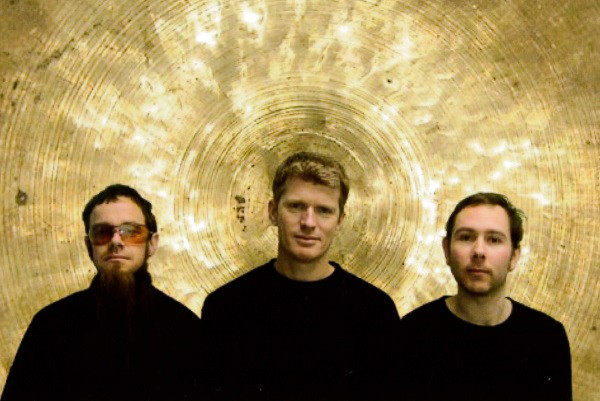 Links