While Lilburn is fairly best seen in the context of Western classical music, some of his electronic pieces will surely appeal to ambient fans. More than that, I'd just find it weird to write about New Zealand ambient without him. He talked of a New Zealand music based around listening to and responding to our unique natural environment, making it OK to dig cicadas and bird song since forever ago. And in 1966 he founded the first electronic music studio in Australasia, at Victoria University of Wellington, which is still active.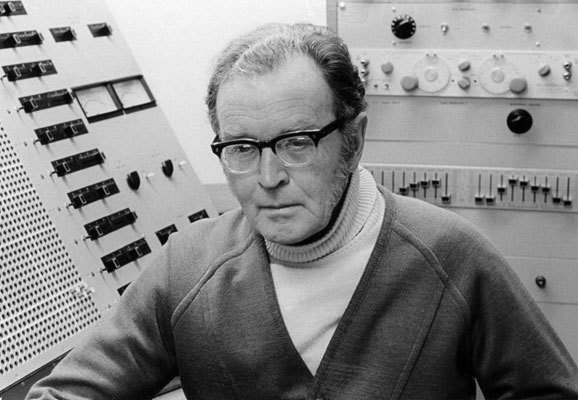 When Lilburn died in 2001, London's Gramphone magazine said in its obituary of him "… the bare facts of his career give little hint of the impact this unassuming man had on New Zealand's cultural life. He taught or influenced several generations of composers and laboured tirelessly behind the scenes to stimulate awareness of New Zealand music."
And looks like he came down strongly in favour of the Oxford comma.
Links
Douglas Lilburn Wikipedia page
Douglas Lilburn website timeline from 1970 to 2001
Douglas Lilburn entry in The Dictionary of New Zealand Biography
Complete Electro-Acoustic Works (2004) on Spotify
Complete Electro-Acoustic Works (2004) 3xCD + DVD or MP3s on Amazon