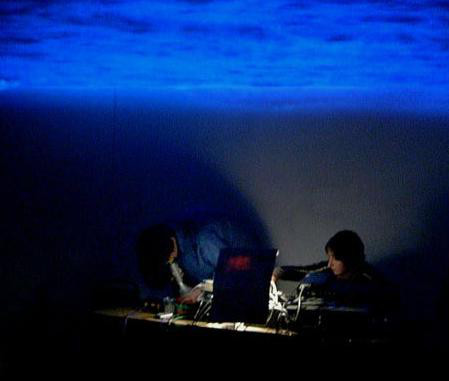 Ambient noise duo Minit was a Sydney act, really, but one half was Torben Tilly from Auckland, the other half being Jasmine Guffond. And their first album, Music (1999), was on a label run by two New Zealanders, Sigma Editions.
While Sigma Editions – and most of Minit's discography – has pretty much gone from the net, thankfully Minit's second album, Now Right Here (2004) is on the label Staubgold's Bandcamp page. It's four tracks of evolving out-of-sync loops, held notes and sheets of (mostly quiet) noise. Plenty of low end.
Minit Europe with their fellow Sigma Editions acts including Vladislav Delay and later moved to Berlin. Tilly has been more recently heard in the electronic experimental band Full Fucking Moon.
Links
Now Right Here (2004)
Artist page on Sigma Editions site (via archive.org)