K-Group is the solo project of Paul Toohey, formerly a member of "geological drone ensemble" Surface of the Earth as well as Omit collaborator. While arguably un-easy listening, K-Group surely appeals to certain ambient listeners.
Series 4 (2020) was released on vinyl and digitally by Belgian label Knotwilg. It's perhaps the least noisy K-Group release, but it's all relative: it still has plenty of distortion, notably on tracks like "WM-4". Still, it's neither as raw as K-Group (1997) nor sounding like an off-station radio as much as K-Group 2 (2015).
On K-Group's own Bandcamp page, there's the Omit collaboration, Storage (2015), as well as two more K-Group albums.
The self-titled K-Group was originally released on Bruce Russell's Corpus Hermeticum label in 1997, and is characterised by guitar drones with hefty bass rumble.
K-Group 2 (2015) is perhaps more diverse – and why wouldn't be, seeing as it was recorded over a period of 11 years (1996 to 2006). It includes chugging synths as well as more distorted drones, and plenty of inscrutable buzzing and murmuring noise.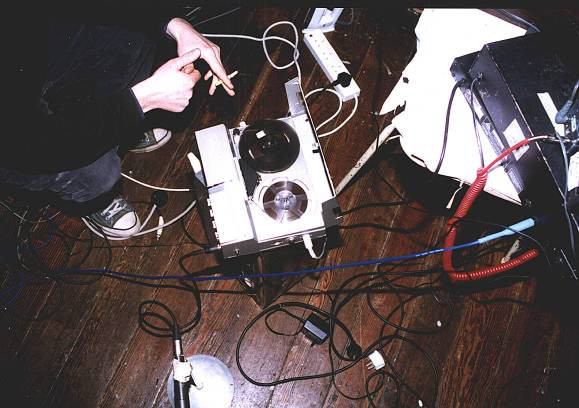 It looks like there's also a 7″ record in print, Accueil / Over-Future Shop (2019), on the Swedish label I Dischi Del Barone.
Links